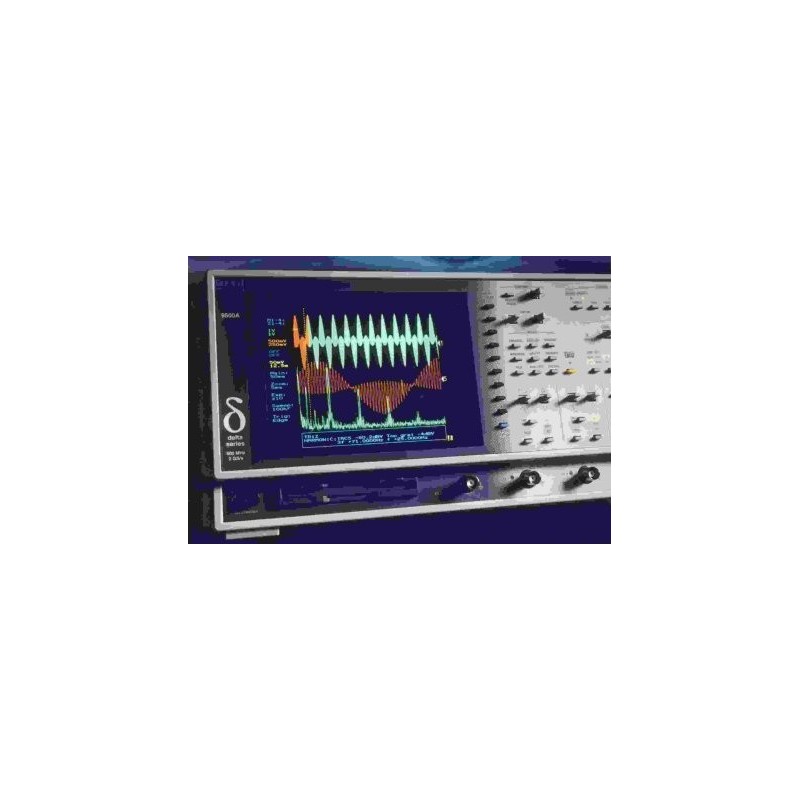  
Gould Delta 9500A - 2GS/s 500 MHz
Delta 9500A

For users in the world of telecoms and high speed electronics the Delta 9500A provides high performance acquisition measurement and display, while for those who have very specialized needs, the Delta 9500A can be customized to specific applications. And it comes complete with Gould's patented technique - TruTrace®!
TruTrace provides a real time display system using three dimensions (amplitude, time and depth of modulation) which enables complex signals to be stored and analyzed.
TruTrace provides the detail for both repetitive and single shot waveform capture on the long memories.

By including advanced triggering, color display and FFT - as standard - the Delta 9500A is excellent value for money.
Key Features & Options
500 MHz Bandwidth
2 GS/s Sample Rate
1 MByte memory per channel
Realtime TruTrace display
4 Full Channels
Large High Resolution color display
Advanced Triggering
Built-in Analysis
3.5" MS-DOS Floppy Disk
500 MB Hard Disk
1 MB RAM Disk
VGA Output
IEEE-488.2 I/O
Integral Thermal Plotter
16 altri prodotti della stessa categoria: